Post by Mike Harris on Jun 1, 2011 22:13:40 GMT -5
Gents, I've been spending many hours over the last few weeks working on a new model of the 1836 compound. Deed records and plats (not many that are helpful), maps, sketches, etc., you know the routine.
Big Question: (for me anyway) What is the origin of the change in the wall just to the south of the Trevino house? Why has the wall been shown (by various artists) to meet the Trevino house to the east, creating a jog in the wall (I understand it's anywhere from 11 ft. at the Catenada to 1.7 feet at the Trevino)? I've read the reasons of a mistake during construction, etc., but where does it actually say, "there was a mistake during construction of this wall so we moved it a bit" or whatever would have been the phrasing. If it were actually 11 ft., I can see that, but a mistake of a foot and a half on a 520+ wall, I don't think would have even been documented.
So, my question is: why would it not have been one continuous west wall and where do I find that reference of it going "off-line" with the rest of the wall? I'm just trying to be as accurate as possible and want to be able to point to a source that says that the wall is off a foot or so at this location. Just hoping someone will be able to steer me towards a document or plat that may indicate this. Unfortunately, I just can't find it, but it must be out there somewhere.
I've posted 2 maps, E. Everett and F.E.B. only to show the area to which I'm referring. Anyway, I just can't find a reference to a "jog" in the wall at that location, or any location on the west wall for that matter. Of course Labastida has a jog on
both
sides of
some
building (could be Trevino, could be Castenada) in the middle of the wall and Sanchez-Navarro shows nothing but straight wall in his map.
Thanks for your help!
Mike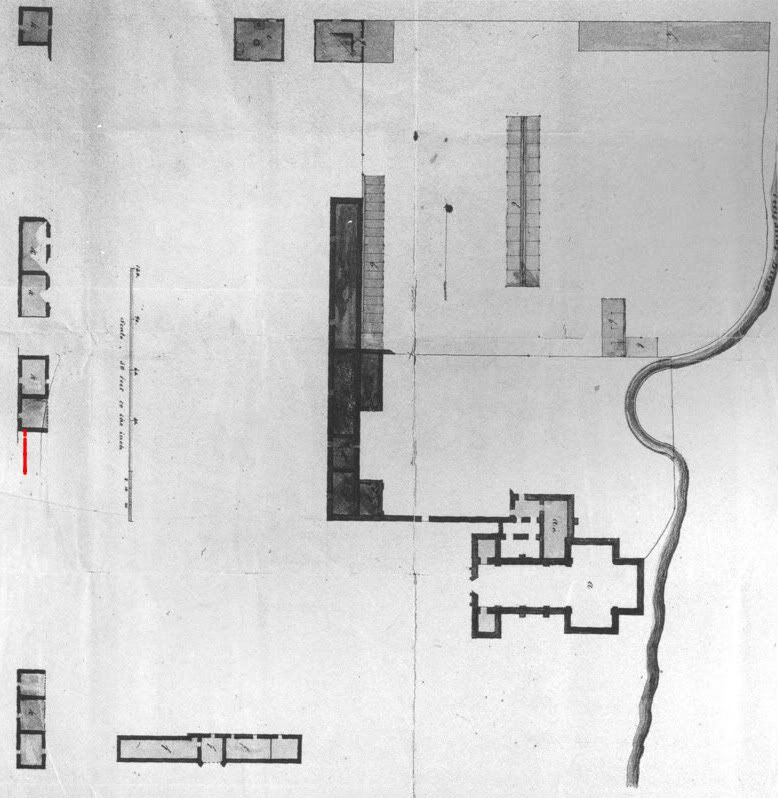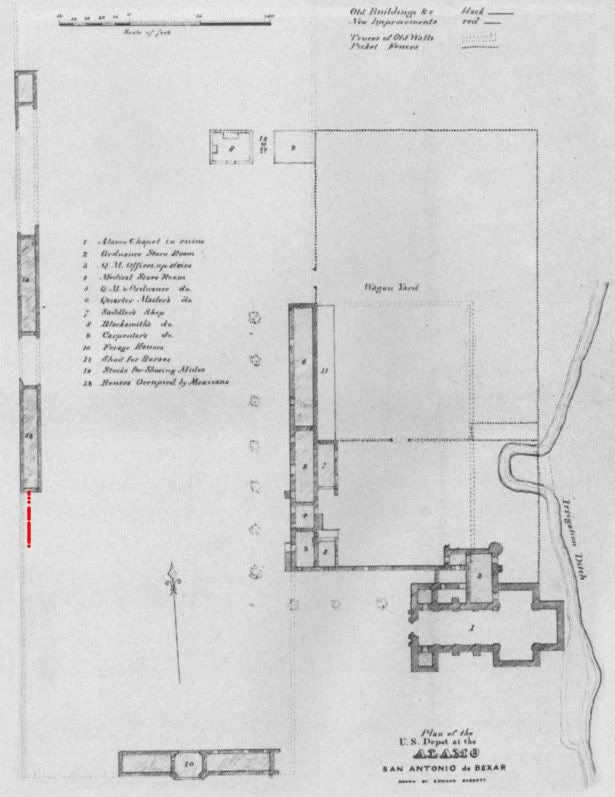 Sorry my arrows aren't showing up on the maps for some reason. I'm referring to the two buildings directly across from the long barracks.
Cheers,
Mike